Technical Data
Mixing Method: Static
Mixing Accuracy:±5%
Tank Capacity: Tank A 10L, Tank B 10L, Customization is available based on clients'
requirement.
Ratio:1:1
Gluing Speed:5-30g/5s adjustable
Air Pressure:0.5-0.7Mpa
Power Input:AC220V 50-60Hz
Weight:30KG Roughly
The Working Principle
1.Put glue A and B into the tank A and B separately; the function devices on the tanks will ensure the liquid be kept well.
2.Glue A and B will be drawn out by two sets of metering pump according to demanded weight ratio;
3.Glue A & B mixes with each other evenly in the mixer pipe; the mixture is dispensed into the programming running path via the robotic arm.
4.The machine can automatically achieve the demanded potting process by setting the glue amount and program.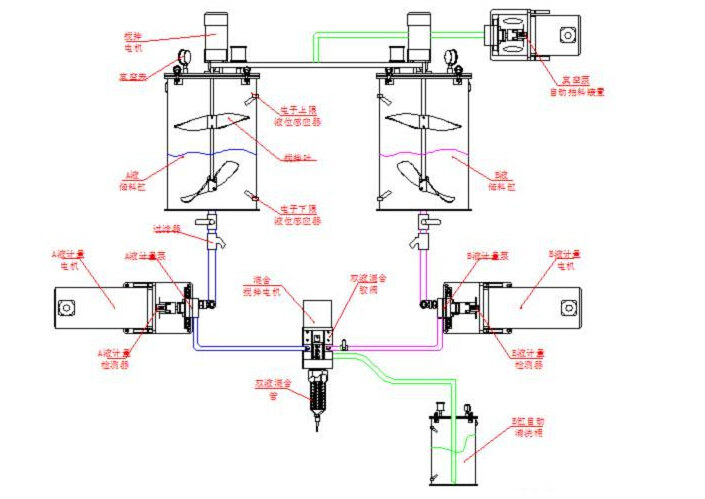 Main Configuration
1.Phenumatic Supply
Optional Configuration
1.Vacuum
2.Heating
3.Self-cleaning
Sales Support
1.Warranty: 1 year
2.Maintenance for life
3.Monthly Training
4.Quick response to your problems【Contact】